a wide selection of tlds

The more tlds that are available, the more likely you'll find a name that .fits

your .canadian presence

Starting from $19 a year for new registration, highlight your presence in Canada internationally.

the classic .com

.COM has been around for a while, it's the classic go to TLD for most websites. With MMN, we can get you in a .com from $15 a year.

get your self a .beer at the .bar

Are you an artisanal brewery, looking to show off your brew? .beer is the perfect name for you!

If you're a bar looking to show your unique drinks, venue or food to the world, we got you with a .bar!

L'abus d'alcool est dangereux pour la santé, consommez avec modération.

Based in .quebec?

Are you based in Québec or looking to build up your presence?

The .QUEBEC TLD can give you the local edge to success. With our Eco Web Hosting in Montréal, we can keep you firmly grounded in Francophone Canada.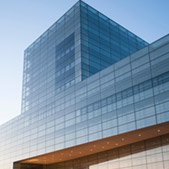 You're numéro .uno

Show your audience that you're numéro .uno in your talents, why just stop there when you can be the .top of your field.

It ain't your first .rodeo

The rodeo is a rural pastime with a long a colorful history in North America. You can keep this tradition going strong in the modern age with the .rodeo TLD. Create an online hub connecting riders, venues, sponsors, associations and, of course, fans.
Ready to take the plunge?